66 days at sea…
The transatlantic voyage from England to America on the Mayflower took just over two months. It hadn't started out as planned.
The original plan included two ships: the Mayflower and the Speedwell. These two ships arrived at Southampton on the south coast, with some of the Separatists from Holland on the Speedwell and other travellers from London on board the Mayflower. After some last minute negotiations about the finances, the two ships set sail in early August 1620.
Before long, they realised that the Speedwell was leaking. The ships pulled in to Dartmouth and repairs were made. They set sail again, but the Speedwell continued to leak.
Sailing back from the open sea, they stopped this time in Plymouth. It became clear that the ship could not make the voyage. Many of the Separatists from Holland joined those already aboard the Mayflower, while some, now in despair, decided not to go.
The Mayflower set sail alone on 16 September 1620. It was much later than planned, and instead of arriving at their intended destination in Virginia, they reached the coast of Massachusetts further north. The ship anchored at the tip of Cape Cod near modern day Provincetown.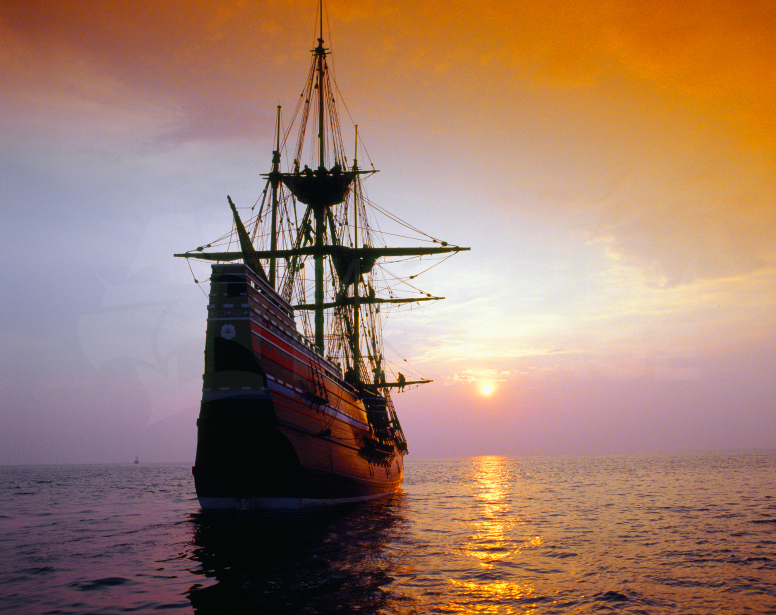 Explore the story of the Pilgrims on Immingham's Pilgrims' Trail.
Visit Immingham Museum to find out more about the Pilgrims' journeys and follow the Pilgrims Trail from here to find out more about life in Immingham four hundred years ago.
Click on the map to follow the trial.